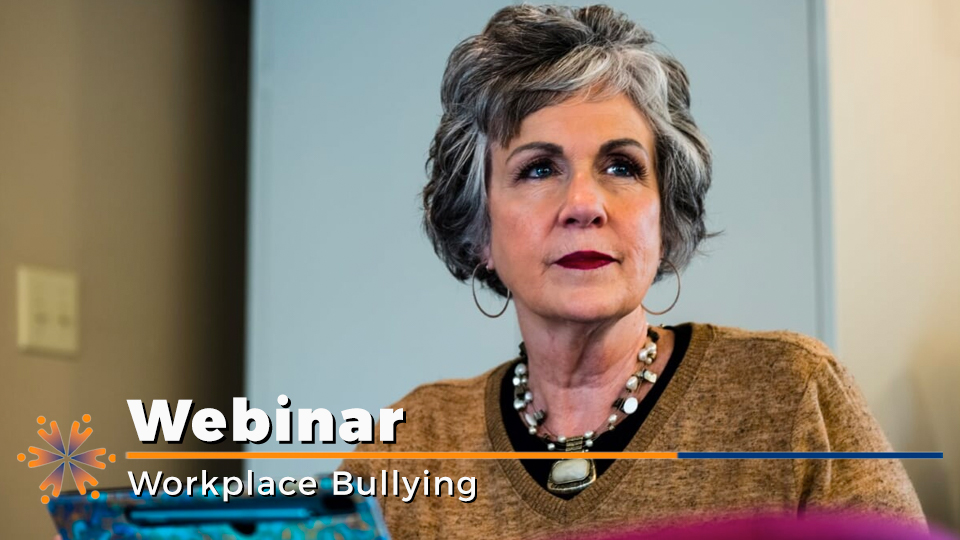 Workplace Bullying Webinar
You would think I am covering a topic on young school aged people's behavior but I am not. Adults can be the worst bullies out there. We are seeing how some are "bullying" others by their aggressive political viewpoints on social media and this spills into the workplace in significant ways. We have gotten away from the focus of respect and rather some seem to be in antagonistic mode.  
This video will take you through some very practical views on the subject and what you need to do to ensure your workplace is one that is zero tolerance for such behaviors. One important point to understand is that bully behaviors can quickly become unlawful behaviors that put an organization/business at high risk for claims related.
This video includes:
Confronting workplace bullying and how to address it
Workplace bullying defined
Forms of bullying and what to look for
Co worker bullying and how that can create a hostile work environment
Samples of situations 
Consequences of bullying and liability related
See what you think! Be sure your supervisors view this video! It is their role to identify and stop it where possible.
Need Training for Your Entire Organization?
Discount rates are available for larger quantities.
1-10 $29.99 per person
11-30 - 19.99 per person
31 - 50 10.99 per person
51 plus 9.99 per person
Contact JBM for volume purchases