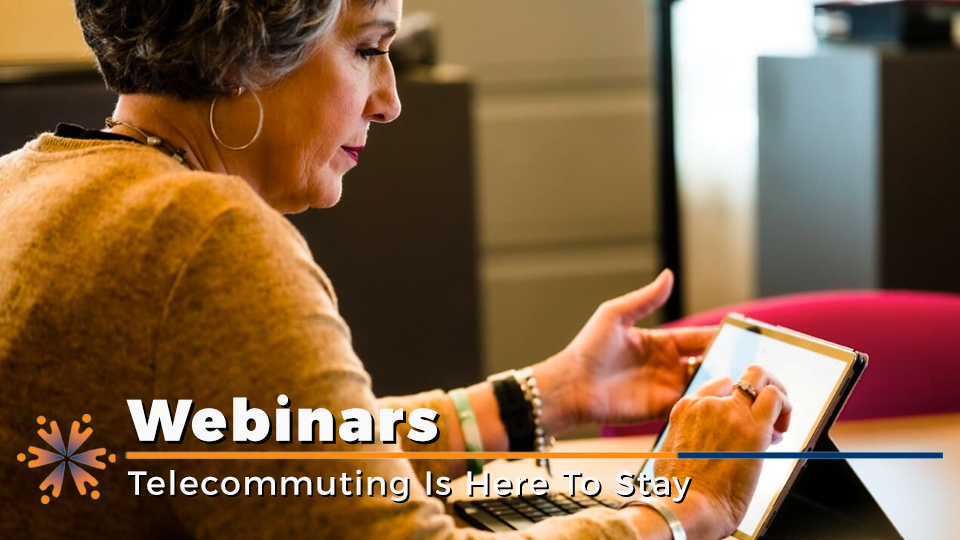 Telecommuting is Here to Stay
How can we best manage it?
This video will take you through how to manage this and ensure you are getting the most of your staff regardless of where they work, along with compliance related. Take a look! You have to be ready, willing and able to do this well in our "uncertain" climate related to our workworld.
This video contains:
Best practices in approaching telecommuting
Policy and content that should be included
How to manage this arrangement
What positions are suitable and how to determine this objectively
What type of person presents work styles that are conducive to working independently?
What are the specific characteristics to consider?
Laws related including wage and hour; working "off the clock" 
Overtime rules and how this plays out
Workplace Safety issues related
Worker's compensation
Telecommuting and ADA considerations
FMLA
Keeping communication channels clear and consistent
Technology considerations
Tips for effectively managing telecommuters
Take the time to review this highly informative video on the best practices and compliance considerations. Supervisors should understand this as well. Share this video.  
Need Training for Your Entire Organization?
Discount rates are available for larger quantities.
1-10 $29.99 per person
11-30 - 19.99 per person
31 - 50 10.99 per person
51 plus 9.99 per person
Contact JBM for volume purchases