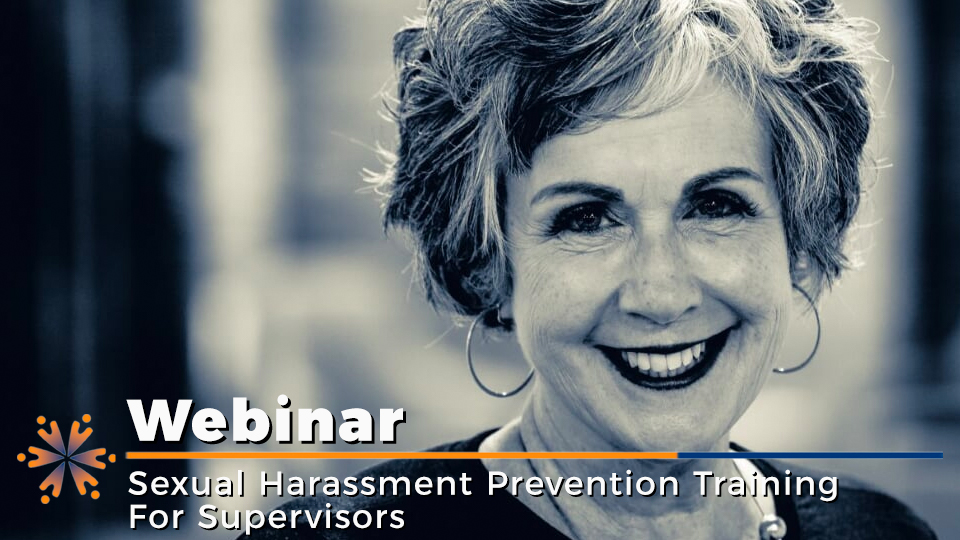 Sexual Harassment Prevention Training for Supervisors
Annual Training required in NYS!
The role of supervisors is critical for identifying and handling harassment in the workplace. This takes you through the information you need to begin to identify and know how to address such issues.
NYS has just made it that much easier for employees to file complaints without having to have a lot of verification of the incidents that are being alleged. It is imperative that ALL of your supervisory staff are very conscious of their behavior always. This is one way to educate people on the do's and don'ts and to be more mindful of how their behaviors can be perceived by others is so important.
To appropriately document compliance the following should be in place while the supervisor is viewing this audio/visual presentation:
Your copy of the updated, compliant Sexual Harassment Policy
A copy of the Complaint Form per NYS
A copy of the materials covered in this presentation. (A copy of the power-point content should be included with the sign up sheet to show content of the session covered. Handouts are provided here to be printed accordingly. )
Verification by one's supervisor that the content was viewed and understood must be on file by employee.
JBM is also available, via email, where there are questions and will respond within 24 hours.
A signed document that training and full understanding has occurred, this document MUST be placed in the employee's file. This form should be created by the company/organization and kept in files for proof of training.
Be sure your new hires are trained on or before date of hire. JBM offers training for employees separate from this training.
Pricing is per view unless previous arrangements have been made with JBM. Group discounts are available.
JBM's Retainer Clients are FREE! Contact JBM for your discount code.
Keep in mind that this training is required annually. Plan for it accordingly!
Need Training for Your Entire Organization?
Discount rates are available for larger quantities.
1-5 employees- $49.99/person
6 - 10 employees- $40.00/person
11 - 30 employees $30.00/person
31 - 50 employees $20.00/person
51 plus $15.00/person
Purchase here for volume purchases