Online Leadership & Career Coaching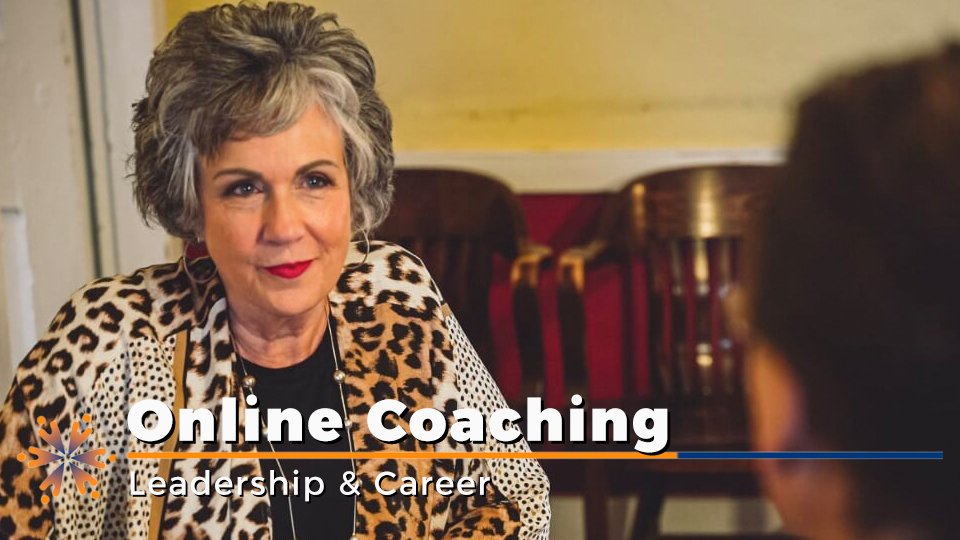 Online Leadership Coaching is the most time efficient, cost effective way to reach your potential..consider Coaching no matter what your level of your career. Together we develop the path that will suit you best and build skills accordingly!
When a professional recognizes their areas of challenge and those that need improvement considerable progress is made; improved management/leadership skills, improved working relationships, improved overall emotional intelligence. You will receive expert guidance in creating a high-impact work improvement and career action plan.
Insight Coaching packages include:
D.I.S.C* assessment
One in-depth coaching session (one hour)
One follow-up coaching session (one-hour)
E-mail check-ins
Materials and tools (additional materials will be provided as necessary; there may be an additional charge for some tools**)
** Includes cost and analysis of assessment and up to two hours of coaching time indepth and through other methods of communication such as phone, video chat, email, etc.
Note: This option is a one time per year, per person purchase
* D.I.S.C.
"The D.I.S.C. personality report or inventory, developed by William Moulton Marston, profiles four primary behavioral styles, each with a very distinct and predictable pattern of observable behavior. Applied in corporate, business and personal situations, the D.I.S.C. inventory can lead to professional and personal insights. Understanding the D.I.S.C. patterns has empowered millions internationally to better understand themselves and others. The results of the online disc profile report are designed to provide targeted insights and strategies for interpersonal success through more effective communication, understanding and tolerance. D.I.S.C. is used for personal growth and development, training, coaching and managing of individuals, groups, teams, and organizations.
The Online D.I.S.C. Profile is used as a learning and training tool to create rapid rapport and connection between people in the workplace for sales, management, and leadership. Understanding behavioral styles enhance both personal and professional relationships by improving communication skills and reducing conflict. Imagine being able to better understand what motivates yourself and others. You will gain insight into how to effectively relate." (D.I.S.C. Profiles by Inscape Publishing).