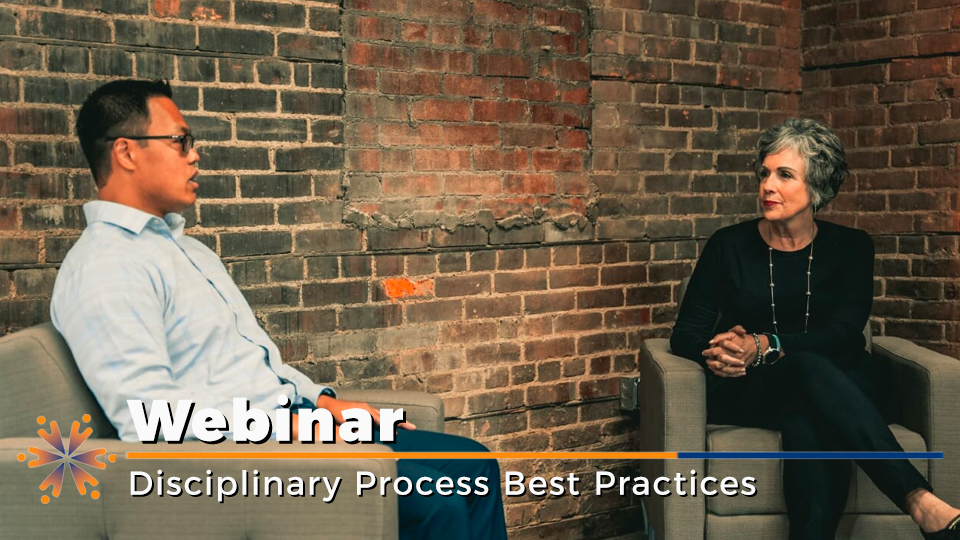 Disciplinary Process Best Practices
All supervisors should have access to this important training related to this topic. There are right and wrong ways to handle this and JBM helps guide you to compliance and best practices related.
Disciplinary action is so difficult and so often many decide not to do anything at all because it is so hard. But you owe it to your business to address employee issues.
Documentation is everything when it comes to handling this process. JBM guides you through what you need to ensure is included in such documentation.
Taking the appropriate action given the problem. JBM will explain what to think through in order to match the consequence to the "crime" providing examples.
When and how to discipline is included. Further, other considerations like were others involved, was the employee provoked in any way, is there a pattern? etc.
Tips for the Disciplinary Document: JBM guides you through the principles step by step for actions and documentation content required making it easier. This short video will get you through each step. When and how to discipline is very important and you will learn best practices. Sample format and language is also included.
View this video for the who, what, where, when and why and the tips for detailed disciplinary action documentation required.
Consider sharing this with your supervisors as a training tool to optimize their effectiveness.
Need Training for Your Entire Organization?
Discount rates are available for larger quantities.
1-10 $29.99 per person
11-30 - 19.99 per person
31 - 50 10.99 per person
51 plus 9.99 per person
Contact JBM for volume purchases