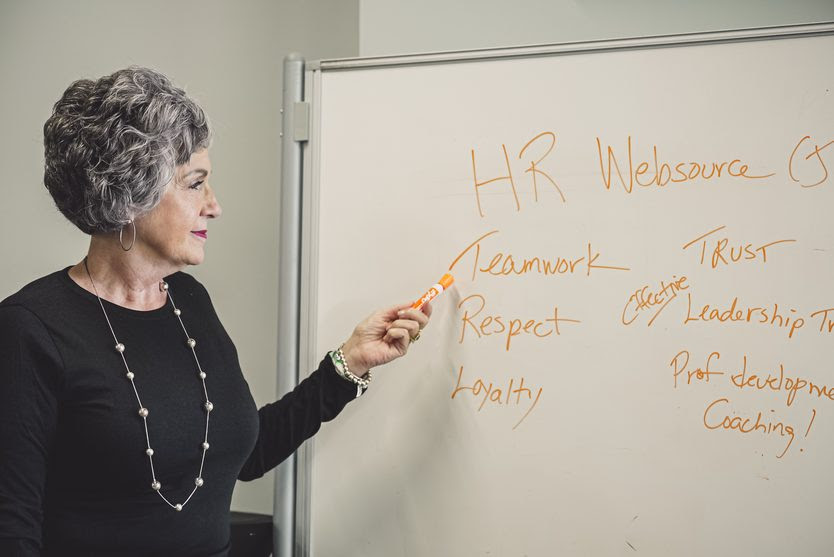 Keeping employees engaged is always important but even moreso now! But how?
Many who have had leases to house all of their staff, since the Pandemic, have realized they don't necessarily need to bring people back to such a setting. The savings on commercial leases have been incredibly favorable to those businesses. The one thing that we always need to consider however is to focus on what we are missing now that we are no "in person". What types of communication are we losing? Is it adversely impacting team dynamics? When we see people, obviously it is easier to read their affect. Will this get lost?
I am finding that regular, frequent, meaningful videoconferencing is working. Not onlly is it keeping people engaged, it often is more convenient to schedule meetings and meetings tend to be more focused and efficient. The number of people that we used to struggle to get in one meeting in person, we tend to be able to get more easily on videoconferencing.
Keep in mind some etiquette related to videoconferencing. Remember that we are trying to keep relationships, stay in tune with how our employees are feeling and ensurig they are engaged. KEEP THE VIDEO ON!!!
The mental health aspects of our employees needs to be on our radar. We know personally how hard this pandemic has been and so much unrest in our country. Such uncertainty and concerns related to safety naturallly add to one's stress levels. Some are better at managing it than others. As leaders, we need to read that and be sure to jump in to provide some help.
Speaking of mental health issues…what should we actually do that would minimize being too imposing, yet show we are caring and in tune with their needs? ASK THEM! I am a big proponent of full employee engagement, empowerment and transparency. We are all adults. Such adults need to be respected. They can contribute in ways that we need to cherish. So when it comes to what they feel they need from us, who is better to ask than the actual employee(s)?
Some ideas that I would consider are the following:
Loosen up your scheduling requirements
Be extemely clear on the expectations of their time worked.
Have frequent check ins, daily and formally weekly.
Schedule meetings that are informal as well as those that need to be more focused and formal.
Keep in mind the work/life balance needed now more than ever.
Create a stronger environment of accountability, be more focusesd on results, than the actual time and hours they worked. Having said that however, you still need to track hourly staff time worked carefully. I am just saying, allow them to flex their hours.
Consider any savings you may be experiencing with less office space and/or redirect budgets to help employees with the technology they need to be most effective in a remote location. Perhaps even covering some home office expenses.
Have fun with your staff. Game time toegether, show gratitude regularly, allow employees to take time to introduce their children and/or pets some days. Keep the personal side alive and well. After all they would likely be sharing this with co workers in the office.
In any case, studies have shown that it is imperative that you engage an HR professional to be sure you are keeping in tune with the best practices in handling the remote workforce. The hybrid is more of what I see, so we have to continually be creative and engaged to keep all employees from feeling isolated and more importantly perhaps, ensuring they can still develop and retain working relationships. For those who are already engaged with me, they see how well this works. I am this HR person for many companies, reach out to learn more about how this works. You can begin by clicking here for more info